Welcome to the Cumberland Laser Clinic. Our practice consists of Dr. Penny Cumberland, B.A., M.D., registered nurses and administrative support staff.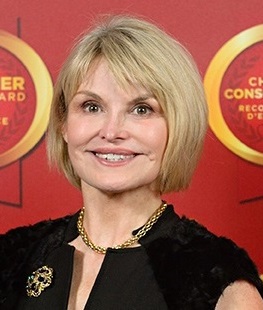 Dr. Penny Cumberland attended the University of Western Ontario and graduated with a medical degree in 1977. She began her phlebology practice in 1992 at the Southwestern Ontario Vein Clinic in London, Ontario. She entered the field of cosmetic lasers and medicine in 1995 when she established the Cumberland Laser Clinic. Over the span of over 20 years, Dr. Cumberland has added over 15 pieces of state-of-the-art technology to the clinic, allowing us to treat a multitude of conditions. She has been on the frontier of each new innovation, with yearly attendance of important conferences on developments and technology in North America.
Memberships
Fellow of the American Society of Laser Medicine & Surgery
Our Registered Nurses and Medical Assistant are laser and procedure trained and an integral part of our team. They also act as clinical consultants with patients to customize skin rejuvenation and skin health plans.
Heather graduated with her nursing degree from Sheridan College in 1994. After working in a hospital setting for several years, she commenced working at the Cumberland Laser Clinic in 1997 and trained under the supervision of Dr. Cumberland. Heather specializes in sclerotherapy, ultrasounds and cosmetic lasers. Memberships include the Registered Nurses' Association of Ontario and the Dermatology Nurses' Association.
Nancy earned her nursing degree in 1991 from Fanshawe College and immediately began her career in the cosmetic field. She began working at the Cumberland Laser Clinic in 1999. Her specialties include dermal fillers and injectables, cosmetic lasers and sclerotherapy. Nancy holds memberships with the American Society of Plastic Surgical Nurses, College of Nurses of Ontario and the Registered Nurses' Association of Ontario.
Our administrative team includes Sherry, Lynn, Debra. Sherry is the office manager and has been working with Dr. Cumberland since 1995. Lynn started with our office in 2000. Debra joined Cumberland Laser Clinic in 2008 to complete the front desk team, who collectively strive to offer friendly and efficient assistance to everyone.