Smooth away bulges – muffin top, love handles, tummy fat, inner thighs, saddlebags, arms and NEW double chin. Look and feel better in your clothes.
CoolSculpting® is a non-invasive procedure that uses a revolutionary cooling technology to reduce areas of unwanted fat gently and effectively. If you are at or near your ideal body weight (within 10-15 pounds), but still have bulges of diet and exercise resistant fat, then you may be a candidate for CoolSculpting®. With no anesthesia, no incisions or needles and no downtime, this procedure is ideal for both men and women with busy lifestyles.
CoolSculpting® works by targeting unwanted fat cells in a particular area and crystallizing these fat cells. The crystallized fat cells die and over time are naturally eliminated from the body with continued improvement up to 4 months post-treatment.
Treatable areas include upper and lower abdomen, muffin top, back/bra bulge, love handles, inner thighs, saddlebags, arms and double chin. Patients can expect an average of 20% reduction in the fat layer. Results may be seen as early as 3 weeks following the procedure, but more likely 1-2 months. CoolSculpting® is not intended as a weight-reduction program.
"I used to have old lady arms…now look!" – B.S. (age 62)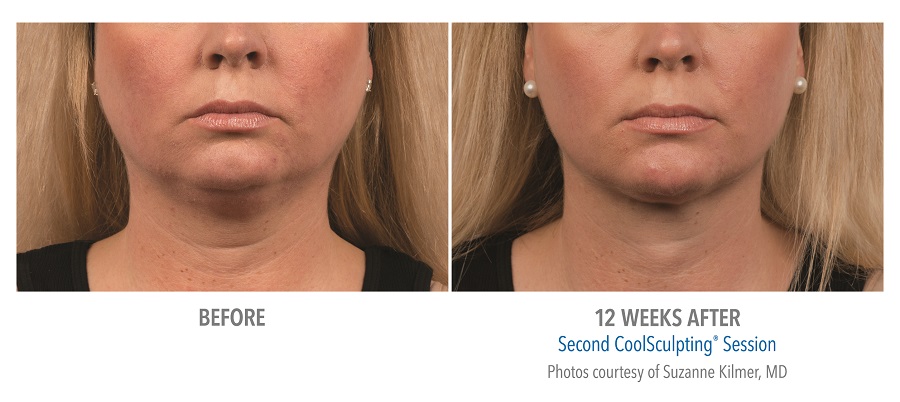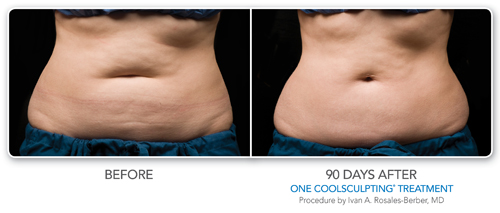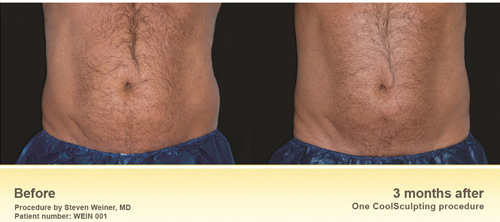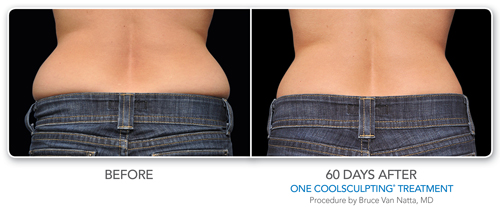 Click here to view more CoolSculpting® before and after photos.




At the Cumberland Laser Clinic, we participate in Allergan's BRILLIANT DISTINCTIONS™ Loyalty Program with respect to treatments with any one or more of BOTOX COSMETIC®, JUVÉDERM®, BELKYRA™, LATISSE® and COOLSCULPTING®.
CoolSculpting® and its design are trademarks of Allergan®. © 2018. All rights reserved.
BRILLIANT DISTINCTIONS™ Loyalty Program is owned by Allergan Inc.
BRILLIANT DISTINCTIONS™ is a trademark of Allergan Inc.