The SilkPeel™ Dermalinfusion™ is a medical grade microdermabrasion with the added benefits of condition-specific topical infusions.
Clarifying – with Salicylic Acid, a beta hydroxy acid responsible for breaking down hardened oils which clog pores. Added aloe calms and soothes inflammation and irritation commonly associated with acne.
Vitamin C – powerful and potent antioxidant and anti-ager. Helps to brighten skin, while protecting against free radical damage. Added aloe and Vitamin E help with hydration, leaving skin soft.
Hydrating – with Hyaluronic Acid, this formula helps with the appearance of fine lines and improves overall skin texture. Nutrient-rich moisturizing formula with Aloe and Chamomile hydrate the driest skin types.
Microneedling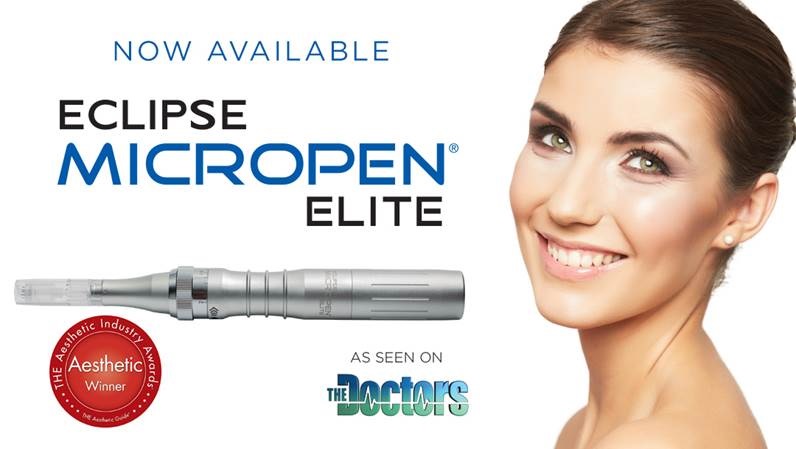 Microneedling is a new innovative aesthetic treatment! This treatment is primarily used to improve the appearance of aging fine lines: perioral lines, smoker lines, lipstick bleeding lines and mild acne scars. Be proactive with lines…stop them as they are just starting in your 40's and 50's. Skin's texture, tone and colour may also improve. The Eclipse MicroPen® delivers controlled micro-injuries to the skin, which in turn aids in the production of elastin and collagen, as the skin repairs itself, resulting in a thicker epidermis and a softer appearance of wrinkles. The treatment takes minutes and is painless – really painless with topical anesthetic. Post treatment, you will notice some redness to your skin. Total healing times takes anywhere from 2-4 days.
Hair Removal

Laser hair removal is an effective, safe way to remove unwanted hair from the face, abdomen, legs, breasts, underarms, back, bikini and arms. The LightSheer® Duet™ diode laser is a state-of-the-art system specially designed to remove hair faster with less discomfort and more reliably than other methods. The laser requires that the hair have colour, therefore blonde, grey and white hairs will not be affected. Dark, coarse hair with lighter skin is the best combination for treatment with the LightSheer® Duet™ diode.
The laser produces a beam of highly concentrated light, which is well absorbed by the pigment located in the hair follicles. During the procedure, the laser pulses for a fraction of a second, long enough to heat up the hair and significantly impede the follicles ability to re-grow. This process treats numerous hairs at the same time, making the LightSheer® Duet™ diode appropriate for treating even the largest areas of the body. Side effects can include redness and swelling around the hair follicle. Most people require a minimum of 4 – 6 treatments per area.